Welcome to Group of Royal Pearl Hospitals
Trichy and Hyderabad
20 Years of experience
---
---
---
Royal Pearl Hospital is dedicated to strengthening the field of skull base surgery, providing leading edge and compassionate clinical care for the full range of skull base lesions. We offer a depth and breadth of surgical experience that few institutions can match. Excellence is an everyday pursuit for us. Royal Pearl Hospital has been thriving for excellence to deliver world class treatment in the field of skull base surgery for the past 10years.
---
Our Latest Book and Brochure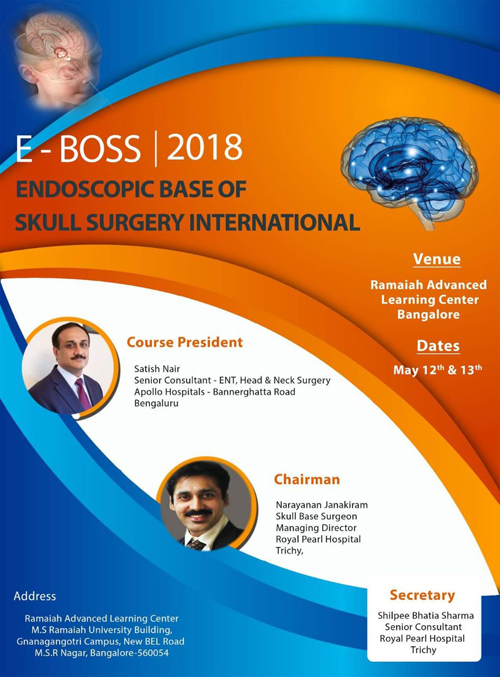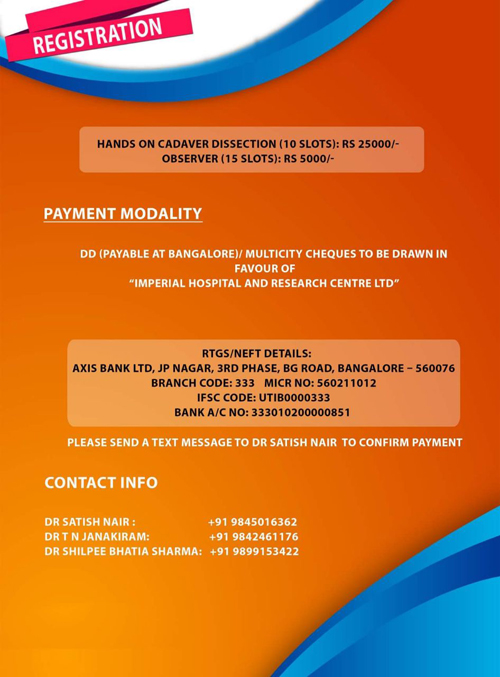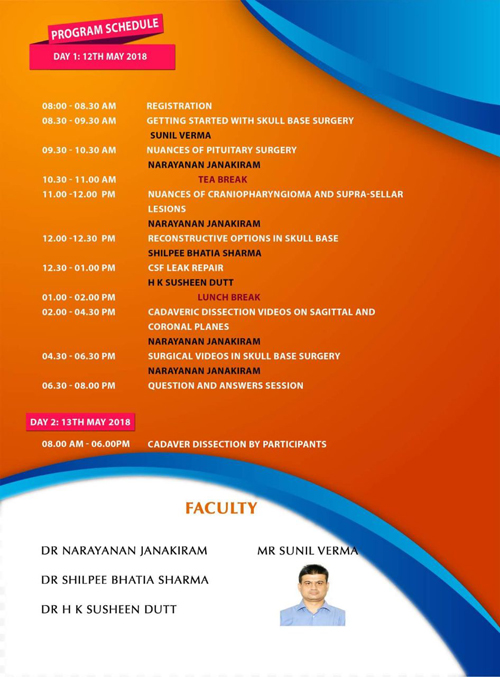 ---
Our Treatments
Endoscopic Skull Base Surgery
our center is one of the pioneer centers for treatment of skull base tumours like pituitary tumours, meningiomas, chordomas, craniopharyngiomas to name a few.
Endoscopic Sinus Surgery
State of the art equipments at our center cater to advanced sinonasal pathologies. We are a tertiary referral center for sinonasal diseases.
Head and Neck Surgery
We also deal with malignancies of the oral cavity, oropharynx, larynx, hypopharynx and sinonasal malignancies.
Snoring and Sleep Apnea Surgery
One of the leading centers for diagnosis and management of snoring and related sleep pathologies. Various kinds of surgeries to address the pathologies using the latest equipments are been performed at Royal Pearl hospital routinely.
Surgeries for Hearing loss and Ear Discharge
We have excellent results of surgeries for hearing loss and ear discharge. Dr Janakiram has performed over 30000 ear surgeries with promising results.
Lateral Skull Base Surgery
We routinely deal with tumours like acoustic neuroma, glomus tympanicum and jugulare.